The American Legion, Department of California offers many outstanding programs. Through our many commissions, like the Americanism and Children & Youth commissions, we support programs to enhance the lives of our youth. These programs give our youth an opportunity to receive further education, enhance leadership and speaking skills, develop good sportsmanship, build strong character, and become active citizens in their community while they enjoy wholesome Legion supported programs. Many of these program can only exist with the direct support of our local posts.
Americanism and Children & Youth are two of the Four Pillars of Service established by The American Legion in 1919. This page includes information on many of the programs devoted to our Four Pillars of Service that a local post may support.
---
Amateur Radio Club

The American Legion has formed a special entity to provide a forum for military veterans who today are engaged in a hobby that can also provide emergency communications "when all else fails." During the May 2011 Spring Meetings, the National Executive Committee authorized the establishment of The American Legion Amateur Radio Club (TALARC).
There are estimated to be 700,000 federally licensed amateur radio operators, or "hams," in the United States. Over the years, countless members of the U.S. military were trained as technicians or engineers, and later obtained amateur-radio licenses to continue to use their abilities at home, as both recreation and a public-service commitment.
Ham radio is FUN as well as an invaluable resource "when all else fails." When severe weather,
natural disasters or other catastrophes strike and power lines and cellphone towers are knocked out,
ham radio has always stood up to serve communities across the nation. Who better to become involved
than veterans and their families who proudly follow the motto, "Still Serving America."
The California American Legion Amateur Radio Service (CALARS) meets:
Sunday @ 7278 MHz 2000 Hours UTC (1300 PDT).
Resources
---
Americanism
Americanism Defined
Americanism is love of America; loyalty to her institutions as the best yet devised by man to secure life, liberty, individual dignity, and happiness; and the willingness to defend our country and flag against all enemies, foreign and domestic.
It is a vital, active, living force. Americanism means peace, strength, the will and the courage to live as free men in a free land. It means a friendly hand to people everywhere who respect our institutions and our thinking. It is not a word; it is a cause, a way of life – the best way of life ever known – a challenge and a hope in this world.
Our forefathers laid the foundation for a civilization that is the envy of the world. It has brought us greater spiritual and material wealth than any people has ever known.
This is our heritage. The activities of The American Legion's Americanism Commission acknowledge and preserve that heritage, recognizing inalienable rights of all.
Resources
---
American Legion Riders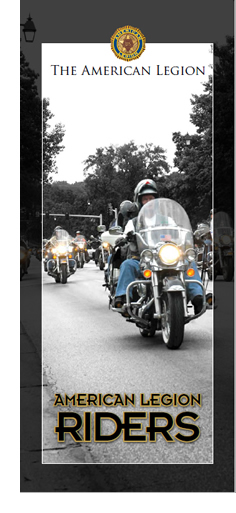 American Legion Riders Hit 2,000 Chapters Nationwide!
Currently, 106,000 American Legion Riders (ALR) meet in two thousand chapters in every domestic department and in at least three foreign countries. Riders in Iowa have formed an honor guard called The Five Star Freedom Riders, and Riders in Mulvane, Kansas, founded the Patriot Guard to protect the sanctity of military funerals from protesters. Riders in all states have escorted military units returning home from combat tours overseas, conducted massive cross-country fundraising events for wounded warriors from all services, and have raised millions of dollars for countless local, state and national charities.
The 2015 Legacy Run the total raised was a record $1,249,684.13 for The American Legion Legacy Fund, which provides college scholarships for the children of fallen military personnel who died on active duty on or since Sept. 11, 2001.
True to the Legion's grassroots tradition, each chapter manages its programs at the post level, where the best ideas are born.
The Riders are part of many projects and events, including:
Rolling Thunder, the annual POW/MIA rally in Washington on Memorial Day weekend.
Annual regional rides such as Operation Wounded Warrior, sponsored by Riders in Nevada, Texas, New Mexico, Utah, Arizona, California and other Western states.
Local charity events in support of The American Legion and local communities.
Raising money for VA hospitals, women and children centers, children and youth centers, schools and other facilities.
Sponsoring or participating in motorcycle runs to benefit numerous charities.
Local memorial ceremonies and community parades.
The American Legion Legacy Run, an annual cross-country fundraising ride from National Headquarters in Indianapolis to the national convention city.
Riding to honor fallen military men and women, and to protect the sanctity of their funerals from those who would dishonor their memory.
Escorting military units to departure airfields and airports for combat tours overseas, and welcoming them
Resources:
---
Baseball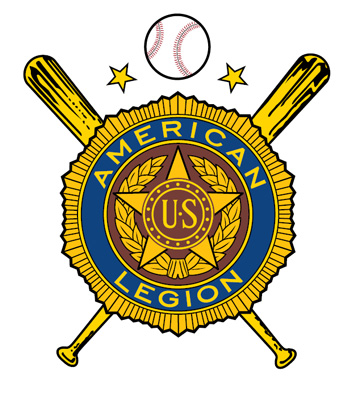 Thousands of youth have hit home-runs thanks to Legion Posts across the state that sponsor American Legion Baseball. For wholesome fun, healthy competition and good sportsmanship, invite a youth that you know to try out for one of the most successful and respected amateur athletic leagues.
Since 1925, American Legion Baseball has contributed to the development of good sportsmanship and citizenship while providing wholesome recreation for our nation's youth. Many former players are now playing in the major leagues thanks to their participation in Legion baseball. Anyone interested in forming an American Legion baseball team must work with a local Legion Post and the Department of New York Baseball Committee.
Resources
---
Blood Donors
People have held blood drives and given blood since community service became an American value. It's only natural that The American Legion – with community service as one of its pillars – be heavily involved in blood donation efforts. A number of posts hold regular blood drives in conjunction with the American Red Cross. The Blood Donor Program honors those departments that best participate in blood-donation efforts, recognizing departments in two areas: for post participation and individual Legionnaire participation. Post participation awards are given to departments with the highest number of participating posts. Individual participation awards are given to departments with the highest percentage of individuals giving blood to the program.
Resources
---
Boys State

California Boys' State 2013 Recap video
Post 383 was proud to have sponsored Boy's State delegate Sam Spinner who was elect to the highest office at Boy's State as State Governer. Post 383 is proud of this great young man. He was presented to the convention floor at the American Legion State Convention this past weekend. Way to go Sam!!!
Boys State is a nationwide program with a number of excellent organizations educating young men to be the leaders of tomorrow.
American Legion Boys State is among the most respected and selective educational programs of government instruction for U.S. high-school students. A participatory program in which students become part of the operation of local, county and state government, Boys State was founded in 1935 to counter the socialism-inspired Young Pioneer Camps. The program was the idea of two Illinois Legionnaires, Hayes Kennedy and Harold Card, who organized the first Boys State at the Illinois State Fairgrounds in Springfield.
American Legion Auxiliary sponsors a separate but similar program for young women called Girls State.
At Boys State, participants learn the rights, privileges and responsibilities of franchised citizens. The training is objective and centers on the structure of city, county and state governments. Operated by students elected to various offices, Boys State activities include legislative sessions, court proceedings, law-enforcement presentations, assemblies, bands, choruses and recreational programs.
Legion posts select high-school juniors to attend the program. In most cases, individual expenses are paid by a sponsoring post, a local business or another community-based organization.
Boys State programs currently exist in all Legion departments except Hawaii. As separate corporations, Boys State programs vary in content and method of procedure, but each adheres to the same basic concept: teaching government from the city to the state level.
2015 American Legion Boys Nation participant Dody Eid of finds a passion in government,
along with a renewed sense of appreciation for those that served in the military.
For more information on the California Boys State program, please send an email that includes your post, the city and school name you want to discuss. You may send an email to:
Tim Aboudara, Chief Counselor at taboudarasr@gmail.com
Richard Shick, Director at rshick97@aol.com
Resources
California Boys Stater - Official News Source of California Boys' State

---
Children & Youth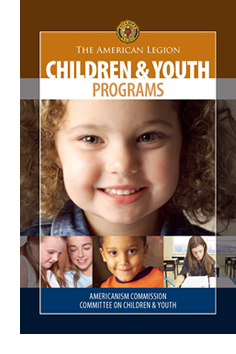 Today's American Legion is as focused on the welfare of our country's children and the issues facing our young people as it has ever been. The structure of this organization is forever supported by the balance that our founding architects envisioned. Therefore, this pillar – Children & Youth – and its programs remain committed to serving the nation's youth.
The purpose of the committee is to formulate, recommend and implement plans, programs and activities designed to:
Assure care and protection for the children of veterans.
Improve conditions for all children and youth, with due concern for maintaining the integrity of the family home.
Prevent social and physical ills of children and youth where possible.
Maintain a balanced program that provides for their physical, emotional, intellectual and spiritual needs.
Resources
---
Flag Education
The American Legion's Flag Education Program increases awareness of proper flag display and disposal and instills patriotism and honor in all Americans. Flag education has been a major activity of The American Legion since its inception, with thousands of flag education programs presented each year in classrooms across the country. The American Legion encourages and supports efforts to display the American flag and daily recitation of the Pledge of Allegiance in our nation's classrooms.
Resources:
---
JROTC & ROTC
The American Legion is a strong supporter of Junior Reserve Officer Training Corps (JROTC) and Reserve Officer Training Corps (ROTC) programs across the country. Legion posts are urged to present medals available through American Legion Emblem Sales to the top JROTC and ROTC students in their area.
During the 2000 Spring Meetings, the Legion's National Executive Committee passed Resolution No. 20, which encourages Legion departments to establish Outstanding JROTC Cadet of the Year programs. And Resolution No. 11, passed during the 2006 Spring NEC Meetings, urges Legion departments, districts and posts to present American Legion ROTC medals to requesting colleges and high schools in their states.
---
Junior Shooting Sports
The American Legion Junior Shooting Sports Program is a gun safety education and marksmanship program that encompasses the basic elements of safety, education, enjoyment and competition. Shooters use the .177 caliber air rifle. Both males and females can participate, through Legion sponsorship; disabled youth are encouraged to join, as competitive shooting is a sport that creates an equal playing field for all competitors. Contact your local Legion post, Sons of The American Legion squadron or Auxiliary unit for information about affiliating as a club or individual.
Junior Shooting Sports is a three-part program that combines the Basic Marksmanship Course, Qualification Awards and Air Rifle Competition into a well-rounded activity.
Resources:
---
Operation Comfort Warriors
The American Legion's Operation Comfort Warriors (OCW) program was created to provide "nonessentials" - items that help wounded warriors' recovery but don't usually show up as a budget line on government spreadsheets.
How it works, is the Legion contacts officials at military hospitals, warrior transition units and surrounding communities, and obtains lists to determine which items are needed by wounded, injured or ill service members. Once a need is identified, the items are ordered by the Legion and delivered in an expeditious manner. It's as simple as that. No red tape.
Resources:
---
Oratorical Competition
"A constitutional speech contest"
The American Legion Oratorical Contest exists to develop deeper knowledge and appreciation for the U.S. Constitution among high school students. Since 1938, the program has presented participants with an academic speaking challenge that teaches important leadership qualities, the history of our nation's laws, the ability to think and speak clearly, and an understanding of the duties, responsibilities, rights and privileges of American citizenship. The program has featured numerous politicians and prominent contestants over the years, including former president candidate Alan Keyes and CNN anchor Lou Dobbs.
Young orators earn some of the most generous college scholarships available to high school students. Over $138,000 in scholarships can be awarded each year. The overall national contest winner gets an $18,000 scholarship. Second place takes home $16,000, and third gets $14,000. Each department (state) winner who is certified into and participates in the national contest's first round receives a $1,500 scholarship. Those who advance past the first round receive an additional $1,500 scholarship. The American Legion's National Organization awards the scholarships, which can be used at any college or university in the United States.
Resources:
---
POW/MIA Remembrance
The tradition of Setting of the Missing Man Table acknowledges the sacrifice of those who are missing and all who have not return. The round table and each piece of the setting are representative of the life that is missing. Each item from the single red rose that represents the blood shed and lives lost to the empty chair which symbolizes our companions who are no longer present provides recognition of our POWs, MIAs and those who have made the ultimate sacrifice.
---
The American Legion is committed to achieving a full accounting of all POW/MIAs from the Gulf War, Vietnam War, Cold War, Korean War and World War II. This means returning living POWs, the repatriation of their remains, or finding convincing evidence why neither of these is possible.
The American Legion supports the continued declassification of all POW/MIA information, the strengthening of joint commissions with Russia, North Korea and China, and adequate resourcing of investigative efforts and field operations to resolve POW/MIA issues. The American Legion has also worked continuously with both Congress and DoD to improve the policies and programs for the accountability of missing persons. This includes urging the president and Congress to fully fund the Defense POW/MIA Accounting Office (DPMO) for its current and future mission of ensuring the accountability of U.S. service members. The American Legion will continue to speak out and exert maximum pressure on both the administration and on Congress to fully account for America's POW/MIAs.
Resources
---
School Award Medals
Youth are often awarded for their scholastic achievements, but The American Legion believes they should also be praised when they demonstrate strong qualities of character and good citizenship. That's why, since 1926, the Legion has recognized such students with its School Award Medal Program.
In 1921, the Department of Pennsylvania created the School Award Medal Program for the purpose of instilling character and helping perpetuate the ideals of Americanism among youth. The award is given to a boy and a girl in the graduating classes of elementary school, junior and senior high school, and college. Those who receive a medal must exemplify six qualities that define character: courage, honor, leadership, patriotism, scholarship and service.
Candidates for the award are voted upon by a school's faculty and members of the candidates graduating class through a secret ballot casting. The local Legion post involved with the school makes the final selection upon receiving recommendation from students and faculty. Each awardee receives a certificate and a medal with the six qualities listed on the face of the medal, as the back bears the Marine Corps motto, "Semper Fidelis" ("always faithful").
The program's success for the past 90-plus years has been prominent. In its first year, 145 students received medals and in 2013, more than 18,000 were awarded medals. And every year the department with the strongest activity in the School Award Medal Program receives the Ralph T. O'Neil Education Trophy, named for The American Legion's 1930 national commander.
Resources
---
Scouting
Department of California, Eagle Scout of the Year
Eagle Scout of the Year Scholarship
The American Legion Eagle Scout of the Year will receive a $10,000 scholarship. Three runner-up scholarship awards will be granted in the amount of $2,500 each. The scholarship recipients will be eligible to receive their scholarship immediately upon graduation from high school (public, parochial, military, private, or home school) and must utilize the total award within four (4) years of their graduation date, excluding active military duty or religious mission. Additionally, The American Legion Eagle Scout of the Year will join the Youth Champion delegation and participate in the Legion's Annual National Convention. For eligibility requirements, please review the application.
American Legion Scouting Camporee
The 2017 American Legion Scouting Camporee will be held at Camp Rancho Alegre,
Los Padres Council (Santa Barbara Count) on August 11-13.
The American Legion Scouting Camporee is a gathering of Boy Scout troops chartered to American Legion posts. The purpose is to give Boy Scout patrols (5-8 Boy Scout, ideally) an opportunity to compete with other patrols in Scouting skills. The skills would include knot tying, first aid, fire starting and other traditional Scouting skills. The interaction of Scouts helps them see and understand how other Scout troops function and hear about the exciting things other Boy Scout troops do as part of their Scouting program. The campfire held at the end of the camporee is a very social experience where skits, stories and songs are performed. A Scouting campfire can be a very special moment for Scouts of all ages.
Scouting and The American Legion
The American Legion's support for Boy Scouts of America began at the Legion's first national convention in 1919.
In the 2015-2016 Department of California, Book of Reports the Chairman of the Scouting Commission, Marvin R. Levy wrote,
"The American Legion Scouting program in California is the 2nd largest in the Legion National organization. This past year the Department scouting program was the recipient of the Belgrano Award for best overall scouting program in the American Legion National. Congratulations to all the Commission members, District chairman and posts. As of December 2015, Charter year reported by BSA National, there are total of 177 scout units Chartered by 171 post in the Department of California. The program involves 4932 youth and 2007 adult leaders."
Resources
Annual Reporting Forms
Legion Post and District Forms
Scouting Award Forms
Scouting Reports
---
Sons of The American Legion

Founded in 1932, Sons of The American Legion (SAL) exists to honor the service and sacrifice of Legionnaires.
S.A.L. members include males of all ages whose parents or grandparents served in the U.S. military and were eligible for American Legion membership. Members of The American Legion, American Legion Auxiliary and Sons of The American Legion comprise the Legion Family, which has a combined membership of nearly 4.2 million.
Although Sons has its own membership, the organization is not a separate entity. Rather, S.A.L. is a program of The American Legion. Many Legionnaires hold dual membership in S.A.L.
The Sons organization is divided into detachments at the state level and squadrons at the local level. A squadron pairs with a local American Legion post; a squadron's charter is contingent upon its parent post's charter. However, squadrons can determine the extent of their services to the community, state and nation. They are permitted flexibility in planning programs and activities to meet their needs, but must remember S.A.L.'s mission: to strengthen the four pillars of The American Legion. Therefore, squadrons' campaigns place an emphasis on preserving American traditions and values, improving the quality of life for our nation's children, caring for veterans and their families, and teaching the fundamentals of good citizenship.
Resources
---
Special Olympics
The Legion family has supported the Special Olympics through financial contributions and volunteer efforts for more than 30 years, donating nearly $312,000 in 2011-2012. The Special Olympics' mission is to empower children and adults with intellectual disabilities to believe in themselves and become physically fit through the more than 32 Olympic-style individual and team sports.
"These are the arms of equality," said Michael Furnish, president and CEO of Special Olympics since 1990. "Those are the moments we live for (when the athletes embrace each other at the finish line). It's that moment for hope to be rekindled that we really work for."
Resources
---
Women Veteran Advocacy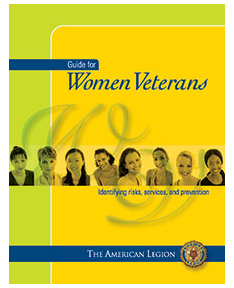 The current global war on terror illustrates a few deficiencies in services provided for women veterans. Never before have women service members been engaged in constant combative environments. Participation in Operation Iraqi Freedom and Operation Enduring Freedom has forced them to expand their military roles to ensure their own survival, as well as the survival of their units. They sustain the same types of injuries that their male counterparts endure. Any future women veterans' research will need to take into consideration the physical effects of combat on women veterans, not just mental effects of combat and military sexual trauma.
Since women veterans are sometimes the family's sole caregivers, services and benefits designed to promote independent living for combat-injured veterans will need to consider other needs – like child care during rehabilitation. This dynamic should also be considered more when designing domiciliary and homeless women veteran programs. Homeless veterans' service providers' clients have historically been almost exclusively male. That is changing as more women veterans and women veterans with young children have sought help. Additionally, the approximately 200,000 female Iraq veterans are isolated during and after deployment, making it difficult to find gender-specific peer-based support. Reports show that one of every 10 homeless veterans under the age of 45 is now a woman. Access to gender-appropriate care for these veterans is essential.
Resources
---
Youth Environmental Leadership Conference
The Youth Environmental Leadership Conference (YELC), which has been sponsored by The American Legion for over 30 years, has as its purpose the exposure of the actual business of land management within a National Forest. It involves the student in the land-use decision making process by sharpening the student's awareness of the inter-dependence of man and his surroundings.
This partnership between The American Legion and the US Forest Service is unique to the Department of California.
For more information, please contact:
Barbara Ross, Chairperson 916-798-3317
P.O. Box 60494, Sacramento, CA  95860-0494.
---
Youth Programs Alumni Association
For many years, The American Legion's Americanism and Children & Youth programs have offered, and continue to offer, young adults an opportunity to receive further education, enhance leadership and speaking skills, develop good sportsmanship, build strong character, and become active citizens in their community. Because of the talents and excellent citizenship qualities that are fostered in these programs, The American Legion has launched a Youth Programs Alumni Association (YPAA).
The American Legion Youth Programs Alumni Association will afford members the opportunity to share memories, foster relationships, search for former participants, volunteer with a program, donate to a program at the local or national level, and much more. Members will also receive an e-newsletter featuring youth success stories and exciting program updates.
Resources
---
Youth Cadet Law Enforcement
The Youth Cadet Law Enforcement Program provides first-hand experiences and insight into the operations of law enforcement agencies. The program also affords these highly motivated young people an opportunity to consider law enforcement as a potential career choice. Recruitment of high school students, both male and female, representing all communities and backgrounds in the state, is one goal of the program. Once these young people have been selected to attend the program, the law enforcement community is challenged to present a program that will instill an understanding and respect for law enforcement professionals and their techniques.