COMMANDER GARY LEACH
"FULL SPEED AHEAD!"
I want to thank all the Legionnaires in the Department of California for electing me as your Department Commander for the 2016-2017 year. I am both humbled by your confidence and grateful you have given me the opportunity to serve you in this important office. I will work tirelessly for our members and all the veterans of the State of California.
As I campaigned throughout the state this past year, I constantly talked about membership! Membership is the lifeblood of our Legion. As our membership grows, we grow stronger. Go out and recruit a new member. Contact a former member and get him or her to renew. Help your post take part in the great programs of the American Legion. Quality Legion programs in your post help us recruit new members and retain the members we currently have.
Recruit, Renew, and Retain!
For almost 100 years now, nobody has done more to help our veterans, their families, and our communities than The American Legion. Let's all pull together to increase our membership numbers. With more members, we can serve more veterans.
"Full Speed Ahead!"

Gary Leach
Commander, Department of California
---
---
Fisher House Foundation staff, Long Beach VA Healthcare System staff, Fisher House Southern California board members, and other Fisher House supporters, broke ground Oct. 7, 2015. Photo courtesy of Fisher House Southern California
Long Beach Fisher House:
A home away from home
by Michael Hjelmstad

In 2012, the VA Long Beach (Calif.) Healthcare System was identified as a facility in need of a Fisher House. Since then, The American Legion Family of Southern California has been a major contributor to an exceptional outpouring of support from the community of Long Beach.
The American Legion, the Long Beach Rotary, and the American Gold Star Mothers Inc. formed a group to help raise the money needed to build a Fisher House. Fisher House Southern California Inc. President and CEO Steve Kuykendall, a life member of Legion Post 496 in Long Beach, announced that the organization had not only reached, but significantly surpassed, its goal of $6 million to build a place where active-duty military and veteran's families can stay at no cost while a loved one is receiving treatment.
Long Beach VA Fisher House broke ground Oct. 6, 2015, and will open for families to stay in the fall of 2016. Long Beach VA serves more than 55,000 veterans and active-duty personnel, with nearly 20,000 from the Iraq or Afghanistan conflicts and more than 9 percent of those are women. Many specialty services also bring in patients from outside the local area.
Read the complete story, HERE.
---
Newport Beach Post 291
Honor Guard Wins accolades
Published on Jun 13, 2016
Newport Beach Post 291, the Military Open Class winners of The American Legion's 2015 National Convention Color Guard Contest, has been rendering military honors for veterans for nearly 20 years.
---
2016 Officer Guide And Manual Of Ceremonies
This newest version of The American Legion's Officer Guide has a new opening section titled, "The wearing of the cap and usage of the American Legion emblem, facilities and political donations." 
Presidential elections can become a problem for The American Legion when Legionnaires get involved in partisan politics which violates Legion policy. The topic is now addressed in the Officer Guide.
You can obtain a free copy of the 2016 Officer Guide on-line at: 2016 Officer Guide
---
In a few years (2019), The American Legion will celebrate 100 years of dedicated and loyal service to America and all of America's veterans. This is a rare moment in time when we can look back on all the good things The American Legion has done, not for a few years or a few decades, but for 100 years!
As the date of our Legion's 100th Birthday approaches, we have a great opportunity to reach out to the veteran community and our local communities to tell them about The American Legion, all over again. The Centennial gives us a valid excuse to "toot our horn" and let everyone know The American Legion is alive and doing well!
How do we "toot our horn" to maximize our exposure, while keeping the cost to a minimum? Here are a few ideas for your post to consider:
The American Legion Centennial Resources
The American Legion has developed several Centennial resources, become familiar with them and use them to help get your post's story told. A visit to the Centennial.Legion.Org web site is good place to start:
Tell Your Post's Story
Tell your post's story to your members and your local community as often as you can and in as many ways as you can.
Include articles on the Legion Centennial in your post newsletter and Facebook page.
Publish stories about your own post's history in local newspapers.
In your post fliers, for events of all kinds, include a copy of the Centennial logo as a reminder.
Send a letter to the editor of your local newspaper telling about The American Legion Centennial and your post's history.
Conduct a Post Open House to help celebrate the centennial.
If your post develops a centennial shirt (hint - centennial shirt sales can be a post fundraiser) ask your members to wear their centennial shirt and their Legion cap in any pictures being sent to media outlets for publication.
Legacy Meets Vision
The American Legion Centennial Celebration is not only about honoring the past 100 years of our history, but also preparing to continue our legacy of service. Events and activities at posts all around the world will showcase The American Legion "Still Serving America."
---
Riders Hit 2,000 Chapters Nationwide
Growth is nothing new to The American Legion Riders. Each year the Riders have broken records for funds raised during the annual Legacy Run. That extended to last summer, when the Riders brought in more than $1.2 million for the fund that provides college scholarships for the children of parents who died while on active-duty military service on or after Sept. 11, 2001, as well as the children of post-9/11 veterans with a Department of Veterans Affairs disability rating of 50 percent or higher.
But the Riders aren't growing just in terms of money they've raised. Recently, the number of American Legion Rider chapters hit 2,000 nationwide. Since March 31 alone, 115 chapters have been formed – an average of more than 40 a month. The Riders continue to be the fastest-growing program in The American Legion.


To start a Legion Riders chapter, click here.
To register for the 2016 Legacy Run, click here.
---
---
American Legion Fireworks Show, Healdsburg, CA
August 12 - 14, 2016
Department Executive Committee (DEC)
Amador Post 108  Sutter Creek, CA DEC Flier
August 26 through September 1, 2016

The American Legion
98th National Convention
Meeting Schedule (subject to change)
March 10 - 12, 2017
Department Executive Committee (DEC)
Borinquen Post 508 
330 N. Azusa Ave., West CovinaMarch 10 - 12, 2017 Borinquen Post 508  West Covina, CA
---

Archives


Member Muster Software 
Free Download for posts in
Department of California

American Legion Extension Institute (ALEI)
calpaonline.com

nalpa.org

Female Veterans, looking for support? Call the Women Veterans Hotline.
1-855-VA-WOMEN  (829-6636)
---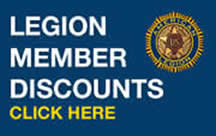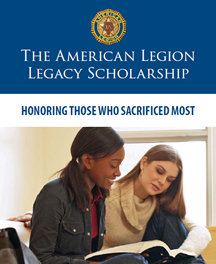 ---
Benefits Calculator
By answering a few simple questions, we are able to help you determine your eligibility for hundreds of available benefits.
After completing the questions, you will be delivered a customized report to provide to your Department Service Officer.