Department Commissions and their members are appointed by the Department Executive Committee (DEC). Commissions oversee specific areas of operation and specific programs of The American Legion directly linked to their Commission. Commissions report their progress to the DEC during executive committee meetings and through commission "call-ins" during the year. 
Committees, on the other hand, have members appointed at the Districts level and meet during conventions to hear reports from the commissions. Committee members vote on proposals made to or by the commission and make recommendations to delegates attending the convention.
---
Aeronautics and Aerospace
To promote civilian air activities in the Department, including the building if model airplanes, and if deemed advisable competition among persons so engaged. (Aviation in the military field shall be handled by National Security). To promote aerospace research and keep The American Legion advised of all activity in the field of Aerospace.
Robert Azbell, bob.azbell@yahoo.com, 209-251-9487
Ernest J. Henry Jr, Vice Chairman, ejbiker65@yahoo.com, 408-449-2146
Robert E. Cozad (108-11) Chairman, robertcozad@sbcglobal.net, 209-274-4156
W. Jeep Barnes, 323-296-7950
Daniel Fritz, dfritzman99@yahoo.com, 760-224-4225
Gene Denney, genedenny1@socal.rr.com, 818-360-3404
---
Agriculture Natural Resources and Energy
To promote the development, supply, quality, and environmental conversation, applicable to food, agriculture resources, and energy, through study of conditions and problems, and by working in counsel with State Agencies and leaders in their respective fields; to implement an active forestry and youth environmental orientation program, to monitor the energy policies applicable to the state, to promote energy conservation and circulate energy policies as a program of The American Legion, Department of California.
Robert R. Safreno (338-5), Chairman, shadowbob1@juno.com, 707-795-3963
Floyd M. Long III (9-10), maury_long@yahoo.com, 510-547-6881
Ben Williams (74-12), benandhelga@hotmail.com, 209-538- 2041
Laurence J. Stuppy II (546-17), captainlarry@earthlink.net, 714-842-8118
R. Mike Thweatt, Vice Chair, rmtktt@att.net, 760-443-3579
Julianna F. Potter (790-18), janine790@aol.com, 626-343- 3263
---
Amateur Radio

To assist in the development of amateur radio, and, to that end, to establish an amateur radio chain among volunteer radio enthusiasts.
Steven J. Culp (521-6) (N6EOD) foxeod@yahoo.com 916-501-5056
Daniel L. Curry (585-26) (K6DLC) Chair, k6dlc@danielcurry.net 650-503-3085
Robert D. King (23-14) (KM6BNY) Itsbob_726@comcast.net  559-681-9250
Steven M. Murray (496-19) (KE6DZR) Vice Chairman sspmurray@charter.net 562-596-0518
Thomas S.Mc Lean (519-21) (KJ6DZT) kj6dzt@earthlink.net 951-834-2062
John Velasquez (371-6)(KG6RVR) hotelmike127@yahoo.com 805-343-2206
---
American Legion Riders
To support and promote American Legion Riders as a program of The American Legion, Department of California.
| | | | |
| --- | --- | --- | --- |
| 1 | Bob Perryman (521-6) | 916-873-5007 | elvertahotrod@gmail.com |
| 2 | Ryan Sparks (31-28) | 910-723-2529 | infantry_11x@yahoo.com |
| 3 | Vince A. Cole (83-12) Chair | 209-628-4998 | vincecole85@gmail.com |
| 4 | Karl Wilvert     (359-19) | 720-840-5578 | karl.wilvert@yahoo.com |
| 5 | Paul Patricio (255-22) | 619-512-7345 | deckldo@cox.net |
| 6 | Steven C. Weber (48-16) Vice Chair | 805-377-9125 | mov-aire@verizon.net |

---

Americanism

To develop and maintain a spirit of 100% Americanism among Legionnaires and residents of the State of California. To put into effect the Americanism programs of The American Legion; to coordinate any overlapping plans dealing with Americanism; and to develop an overall policy of Americanism. To act as liaison between all youth and adult organizations and to assist in sponsoring activities of Americanism throughout the State of California; and to coordinate the programs of the Posts and Districts of The Department of California with all public, private, and parochial schools and any other organization pursuing the ideals of Americanism.
Reuel T. Miller (111-5), reuelmiller@comcast.net, 707-874-1951
Eric B. Ardell (246-9), eardell@aol.com, 925-838-0749
David L. Ritter (3-14), dlritter@pacbell.net, 559-584-4275
Patrick J. Dowd (51-19) Vice Chair, pjdowd851@hotmail.com, 562-533-5355
Damon Alexander (14-25) , dl_alexander03@yahoo.com, 909-754-1511
Daniel W. Crow (741-16) Chair, vjc93010@aol.com, 805-482-7753
Resources
Americanism Programs

---

Baseball

To foster the program of The American Legion as regard to baseball; it shall prepare an annual budget of all its operations and shall include all funds received and expended to be presented to the Finance Commission which will be presented with the Department budget to the Convention.

Area 1: James Shepherd (197-2), foiltude1953@hotmail.com, 916-246-9344
Area 1: Odell Shelton Jr. (205-1), odellshelton@gmail.com, 707-725-4202
Area 2: A.C. Ralston (82-26), alpost82@aol.com, 650-433-5519
Area 2: Michael D. Underwood (246-9), mikeunderwood1@yahoo.com, 925-820-9027
Area 3: Open
Area 3: Edward A. Benes (83-12), flyfrijole@aol.com, 209-722-9571
Area 4: Robert C. Boyd (352-19), Chairman, bboyd446@gmail.com, 310-830-5827
Area 4: Robert W. Mitchell (352-19), Vice Chairman, mtcllrob@aol.com, 310-625-6096
Area 5: Harold Hall (72-29), hall5@pacbell.net, 714-504-5730
Area 5: Open
Area 6: Robert K. Ryan (283-24), rkryan3@juno.com, 310-457-9130
Area 6: Terry L. Schrecongost (211-16), tlschrecongost@msn.com, 805-588-6529

---

Boy's State

To operate Boys' State for the development of good citizenship in the communities. The Boys' State Commission shall prepare an annual budget of all its operations and shall include all funds received and expended to the Finance Commission which in turn will be presented with the Department budget to the Convention.
Theodore R. Hillyer, tedhillyer@gmail.com, 530-661-6326
Drew L. Hanson, drewhanson@att.net, 925-634-7039
Richard L. Kearns, Chairman, navykearns@aol.com, 209-474-0156
Gil Soto, gilsoto04@yahoo.com, 562-692-9783
Jess Lawson, Vice Chairman, jesscharles@yahoo.com, 714-306-8778
Scott Erickson, aide@p283.org, 310-459-3551
Key Staff
Boys' State Director Richard L. Shick, rshick97@aol.com, 858-277-8672
Assistant Director Jim Alcorn, (SAL) jimjeffalcorn@aol.com, 925-685-1888
Administrator Barbara L. "Chic" DeVault, chiccabs@sbcglobal.net. 916-991-4720
Asst. Administrator Edward Denson, (SAL) edenson@alumni.calpoly.edu, 408-733-3227
Staff Chief Counselor Tim Aboudara Sr., (SAL) taboudarasr@gmail.com, 707-585-3225
Staff Assistant Chief Counselor William E. Denson, rp.bill@sbcglobal.net, 707-584-7425
Staff Chief Counselor Emeritus Joseph M. Cenoz, 805-434-2707

---

Children & Youth

To carry on the Child Welfare Program of The American Legion and to promote the program of the education of war orphans.
John W. Minton (45-4)
Dennis D. Foggie (791-13), dfoggie@aol.com, 408-274-3079 3
Barbara J. Lowe (509-14),
Charles D. Sarceda (302-17), sarceda72@gamil.com, 323-256-3678
Roxanne I. Jones, Chairman (451-22), rjones@score.com, 619-479-0149
Peter L. Duncan (502-16), pduncan1234@aol.com, 805-529-0215
Since our inception, Th e American Legion realized a need to care for and to protect our nation's most valuable resources – our children. In 1925, our National Child Welfare Division adopted the "Whole Child" plan. Th is provides that "the child of every veteran should have a home, health, education, character and opportunity," and is founded on three guiding principles:
To strengthen the family unit against the forces of today's complex society.
To extend support to organizations and facilities providing services for children.
To maintain a well-rounded program
---
Community Service
To structure, produce and carry on the Community Service Commission betterment program for The American Legion local community in which a post is situated and represents; to identify, promote, support and encourage those program activities and events by the posts throughout the Department, not covered by other commissions or committees.
Joseph F. Henry (709-6)
Michael Ryan (591-28), mikenaiko@att.net, 831-393-2046
Johnny A. Carr (94-15), Chair, jscarrx2@aol.com, 559-592-4069
Danielle A. Duffaut (8-17)
Frank H. Granados (421-25), fhgranado@gmail.com, 909-381-6089
Michael Vivenzio (48-16), commander@post48.org, 805-797-0872
---

Constitution and By-Laws

To structure, produce and carry on the Community Service Commission betterment program for The American Legion local community in which a post is situated and represents; to identify, promote, support and encourage those program activities and events by the posts throughout the Department, not covered by other commissions or committees.
Mark L. Rice (383-6)
Michael G. Omeara (642-13), momeara47@yahoo.com, 408-691-8277
Kenneth A. Kramlich (22-11), Chair, kendarlene@sbcglobal.net, 209-363-5683
Johnny T. Brown (314-19), marbro310@aol.com, 310-715-6728
Eddie R. Fletcher (14-25)
Scott Sinclair (247-18)
---
Convention City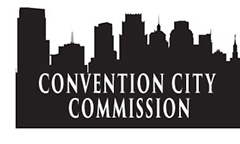 To investigate the facilities and financial ability of cities placing a bid for a Department Convention; to recommend to the Department Convention the city best qualified to hold a Department Convention; and upon the Convention being awarded to a city by the Department Convention; the Department Commission may become the Commander's official representative, with the duties of coordinating all phases of Convention Activities with the convention city or corporation.
L. David Cockrill (197-2), Chair, roosterbrook@tds.net, 530-357-5235
Bernard Remoaldo (649-10), blisrem@sbcglobal.net, 510-657-2223
Open
Woodrow L. Baca (381-17), Vice Chair, 661-433-6698
Robert L. Tade (303-22), tader@alpost303-sdcoxmail.com, 619-733-6799
Open
---
Disaster and Emergency Services Commission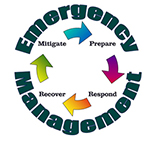 Mission Statement:
To organize the membership of the Department into a cohesive unit so that in time of disaster the membership of the Department may be available for duty and to cooperate with all law enforcement agencies in their plans concerning disaster relief.
Background:
The American Legion signed an agreement of cooperation with the American Red Cross to assist it during times of disaster. In 2005, The Legion signed an affiliation agreement with the federal Department of Homeland Security. In 2006, The Legion adopted two disaster preparedness and response oriented Resolutions requiring each level of the Legion, from Department to individual Legionnaires, to be prepared for and ready to respond to disasters, and to assist their local communities in disaster preparedness projects.
The California Department acts as administrative and coordinating headquarters for 6 subordinate Areas, 30 Districts, over 450 local Posts, and all our individual Legionnaires. Planning, organizing, preparing and training for, then coordinating a disaster response for such a large organization is a massive task.
Richard Romo (21-5)
Kenneth W. White (380-13) ken.white2001@gmail.com, 408-218-4260
Joel P. Parks (26-15)
Jimmy R. Cummings (677-17) , 213-483-7811
Michele DeLaCruz (838-29), Vice Chair, michelle.delacruz.29dist@gmail.com , 714-914-2972
Alvin E. Evenson (136-16) Chair, commanderevenson@aol.com, 805-215-9039
Resources:
---
Finance
To perform such duties as are delegated to it by the Department Bylaws; generally care for the finances of the Department Convention and report to the Department Executive Committee concerning the finances of the Department. The Finance Commission shall prepare a proposed budget for each Commission and Committee before each Department Convention and shall submit the same to the Convention Finance Committee, using the Annual Report of the Personnel Committee to establish salaries and benefits for all Department employees. Said annual report of the Personnel Committee is advisory only and not in any way binding on the Finance Commission.
Dave L. Eby (529-1), daveby@pacific.net, 707-275-2771
David C. Jackson (29-9, certpm@aol.com, 510-237-3661
Al Lennox (108-11), Chair, allennox@alpost108.org, 209-67-9319
Hugh E. Crooks, Jr. (309-17) Vice Chair, mrhec@msn.com, 323-821-8787
R.D. "Jesse" James (112-25), jessevar@aol.com, 909-983-4927
Michael A. Gombar (150-20), gombar_michael@yahoo.com, 818-7270086
Resources
Commander's Representative, Janet M. Wilson, post161@aol.com
---
Foreign Relations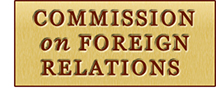 To promote the program of The American Legion in regard to Foreign Relations and National Defense in all its phases.
Curtis Lindley (205-1), Chair, p-clindley@suddenlink.net, 707-725-9814
Bennie W. Cooper (591-28), chiefbcoop@sbcglobal.net, 831-394-4860
Open
Jose M. Paez (411-19), jmp0956@gmail.com, 323-203-9197
Javier Collazo (365-22),javiercollazo73@gmail.com, 760-458-4397
Larry E. Bowman (308-20), larry.bowman@yahoo.com, 818-523-4076
---
Housing (Veterans)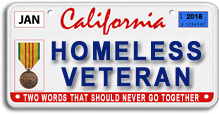 Mission: To assist veterans of this state in their present and future housing problems.
Remember the best way for us to assist Veterans who are homeless is to connect them to our local VA. Each veterans Administration office has a homeless coordinator in addition to members of our commission in all 6 areas. Each area commissioner has connections with different supportive housing to assist in eliminating our veteran homelessness
Albert Castillo (77-6) Vice Chair
John W. Tomkinson (512-28) Chair
Michael V. Cruz (26-15)
W. Jeep Barnes (177-23)
Marquis T. Palmer (79-21)
Open
Resources
VA - Homeless Veteran Resources
If you are a homeless veteran in need of immediate assistance or are at risk of homelessness, VA is here for you. Call VA's toll-free National Call Center for Homeless Veterans at 1-877-424-3838 (1-877-4AID-VET).
CalVet - Homeless Veterans Outreach and Support
---
Internal Affairs

To establish, oversee, modify and coordinate efficient and ethical internal operations of the Department of California and other such activities as are usually incident to the Commission and as directed by The Department Executive Committee.
Courtland D. Bradbury (84-7), cdbradbury@sbcglobal.net, 530-888-8188
Greg Corrales (456-8), gci207@comcast.net, 415-759-1076
Walter L. Butler (491-12), waltbutler.64@gmail.com, 209-918-6561
Patrick Gadut (309-17), Patrick Gadut, 209-918-6561
William J. Cook (838-29) Vice Chair, bcookpetra@cox.net, 949-697-0123
David E. Forney (48-16), Chair daveforney@verizon.net, 805-376-2397
---
Law and Order

To foster, within the scope of American Legion principles and policies, an affirmation program of respect for and support of law and order in general and law enforcement agencies in the legitimate function and performance of their offices and duties, and further, that a sub-committee be appointed to formulate American Legion policies concerning the use of narcotics and dangerous drugs.
Greg Patterson (807-4), pattggp@gmail.com, 530-632-5748
Gary A. Gee (456-8), ggee33@gmail.com, 415-255-1571
Anthony N. Guerrero (147-14), Chair, angpc14@yahoo.com, 559-322-4863
Richard E. Kalk (381-17), Vice Chair, Richard_Kalk@yahoo.com, 626-287-1616
Edward M. Alvarez (277-29), ed50pat49@yahoo.com, 714-666-6675
Duane C. Buckley (826-20), buckysan1961@yahoo.com, 818-692-0701
---
Leadership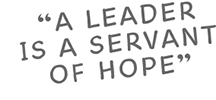 To encourage members to utilize their innate potentials, and develop within those potentials, the enthusiasm to function for the best interest of The American Legion, at all levels.
Susan Johnson (807-4), suzyjo08@aol.com, 530-742-2858
Kenneth W. Newman (558-13), Chair, kenneth.w.newman@comcast.net, 650-964-2843
Keith M. Hussar (168-12) sapperbmet@gmail.com, 209-814-2814 
Louie M. Adame (51-19), Vice Chair, 71phantom68@gmail.com, 562-695-7958
Charles E. Camarato (731-22), ccamarato@yahoo.com, 619-392-4958
Mike H. Baldwin (288-20), mhbaldwin1960@sbcglobal.net, 818-249-0731
---
Legislative
To consider legislative matters, make recommendations to the Department Convention and the Executive Committee, and generally supervise the legislative program of the Department during the session of the State Legislature.
Donald Harper, Chair, govia@comcast.net, 916-489-5669
Anthony C. Rolls (564-13)
David P. Smith (108-11)
Patricia Jackson-Kelley (252-23), geekell@aol.com, 3 3-752-6252
Robert M. Brower (291-29)
Thomas Urich (43-24), turich35@gmail.com, 818-762-3755
---
Media & Communications
The Media & Communications Commission is a new commission that came about from the merging of the Public Relations and Publishing Commissions. Many good things will come from this merger and currently our Media & Communications Commissioners are working hard to clarify and define their new mission. We will post their mission statement soon.
For now, take a look at what the National Media and Communications Commission is focusing upon:
National Media and Communications Commission Purpose
Internal: To educate, motivate and inform The American Legion Family of the mission and programs of The American Legion for the purpose of making them promoters of and participants in the activities and aims of The American Legion. 
External: To build awareness of and support for the primary mission and purpose of The American Legion, especially among individual citizens, the United States Congress, media, national and local government agencies and corporate America; develop and execute effective membership and fundraising campaigns.
Other purposes as may be assigned to it by the National Executive Committee.
National Media & Communications Commission Resources
Department of California Media & Communications Commissioners
Dottie Deerwester (76-1) Chair, dottie@rdysetgo.com, 707-468-0213
Richard A. Erhardt (585-26), captainamelia@aol.com, 650-591+7438
Frank L Vail (124-15), flvail47@aol.com, 661-243-8863
Marilyn E. Rideaux (188-23), aide_deptcmdr@att.net, 310-293-1246
Joanne H. Evens (595-21), cdfpio@verizon.net, 951-657-8704
Robert Heinisch (507-20) Vice Chair, rheinisch@att.net, 661-857-1407
---
Naturalization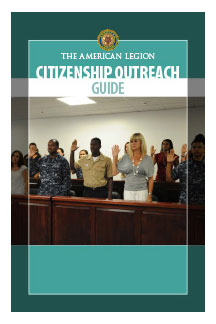 To promote naturalization among un-naturalized residents of the State of California; to urge the broadening of the program now established in schools for the education of un-naturalized residents so that they can pass the required tests for naturalization, including the teaching to un-naturalized persons of the history and background of the United States of America, and through the Posts and Districts to cooperate with the officials of the Naturalization Department of the United States and the courts when classes of persons are naturalized.
Michael J. Patty (521-6)
Richard A. Martin (593-28), mrlube1@sbcglobal.net, 831-262-4716
Sandra Carr (94-15), Chair, jscarrx2@aol.com, 559-592-4069
Frank R. Flores (381-17)
Open
Anthony Salazar (817-20), notfree1979@yahoo.com, 818-848-8898
---
Oratorical Contests
To consider legislative matters, make recommendations to the Department Convention and the Executive Committee, and generally supervise the legislative program of the Department during the session of the State Legislature.
W.E. "Smokey" Davis (789-4)
Alan D. Hale (238-28)
Laura F. Kilgore (147-14)
Byron Hobbis (51-19)
Josephine M. Thomas (421-25)
David Gibson (43-24)
---
Ritual

To promote and teach the use of ritual in all American Legion meetings as described in the official National Publication, e.g. Officers Guide, to foster teams at all levels of The American Legion for initiatory and installation at meetings, and to lend military pageantry to American Legion functions, particularly at patriotic holiday ceremonies and parades, and at State and National Conventions and to supervise contests of uniformed bodies.
Cynthia M. Verrill (807-4), sierra195@live.com, 530-743-2390
George W. Smith (82-26)
Eric Kurtz (682-15), cplelkurtz@gmail.com, 661-301-9030
Charles Ward (578-23)
Donna E. Griggs (500-21), Vice Chairman, calegionconv85@sbcglobal.net, 951-681-4722
Alan T. Munch (534-16), munchfmy@gmail.com, 805-937-8598
---
Scouting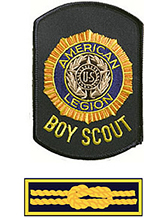 To foster and promote the scouting program throughout the State among the Posts of The American Legion of this Department, including such activities as the Boy Scouts, Cub Scouts, Venturing, Sea Scouts, Exploring and Girl Scouts.
Vincent Olvera (77-6), vincentolvera@sbcglobal.net, 530-867-1543
Ronald W. Parshall (471-10)
Michael J. Feist (147-14), mjfeist@att.net, 559-299-8116
Marvin R. Levy (46-23), Chairman, islevy118@aol.com, 310-839-5674
Scott C. Fuqua (777-25), tazman_1999_2000@yahoo.com, 909-882-7722
Ashley White (50-16), awhite805@charter.net, 805-238-4642
---
Sons of The American Legion

To promote the program of The American Legion with the Sons of the Legionnaires.
Charles L. Fitzpatrick (807-4), geri_fitzpatrick@sbcglobal.net, 530-743-1914
Paul C. Rodriguez (512-28), prbandit1@aol.com, 831-238-2590
Roy Santiago (872-23) Chair
Robert C. Brown (252-23) Vice Chair
Harold E. Waltz II (519-21)
Greg Somers (66-16),
---
Valley Forge Workshop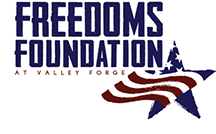 The program is designed to send qualified California Educators to Valley Forge for a one week intensive workshop which enables them to develop a prospectus to ensure the "American Way" so that our youth of today may have a better understanding of both historic origins of their liberty and the responsibilities of good citizenship required of them.
Jack W. Schipper (28-5) Chairman 707-762-2213
Patricia Brown (456-8) (bltnmestiza@aol.com) 510-220-1146
Area 3: OPEN
Peter W. Bernard (381-17) Vice Chairman (dupontbernard@att.net) 310-288-0720
Eddie G. Jordan (299-25) (gp42a@live.com) 562-881-7371
Julio Jimenez (582-20) (jimenezjulio12@yahoo.com) 818-919-9545
Resources: 2016 Graduate Teacher Progams
---
Veterans Affairs and Rehabilitation (VA&R)
The Rehabilitation Program of the Department shall be carried on under the supervision of the Veterans Affairs and Rehabilitation (VA&R) Commission throughout the entire Department. There shall be a Department Service Officer who shall be responsible for the supervision of the Department's Service Program. He/she shall act in advisory capacity to the commission and shall coordinate the work of the staff in the San Francisco, Oakland, Los Angeles, and San Diego Offices respectively and such other cities as may be designated by the Commission. The Department Service Officer or designated members of his/her staff shall be official contacts and representatives of The American Legion, Department of California with the Veterans' Administration at Regional offices and Veterans Administration Hospitals. The duties of the Service Officer and his/her staff shall be generally that of prosecuting claims and protecting the rights and privileges of all veterans, their dependents and survivors and to handle such other matters as may properly be considered service work. The Service Officer and his/her staff shall cooperate with County Service Officers, the Los Angeles County Service Department and the State of California Department of Veterans Affairs. It shall be the policy of the Commission to encourage Posts and Districts to select qualified and able Members to serve as Post and District Service Officers and to provide assistance to help them carry out their duties.
James Britt Jr. (182-5)
Deborah L. Rooks (9-10)
Tino Adame (16-11), Chairman, adame1@comcast.net, 209-969-0944
Irene Cruz (631-17), vet.women@yahoo.com, 626-759-1320
Charlotte Baber (14-25), ms_c_baber@yahoo.com, 909-864-4119
Donald D. Avdul (283-24), donavdulpost283@gmail.com, 310-422-6440
Resources: The California American Legion Veterans Affairs and Rehabilitation Foundation, (CALVAR)
---

Veterans Employment

To promote the program(s) of employment of veterans and to implement and to ensure that veterans receive due consideration when applying for jobs for which they have earned preferential considerations through their honorable service to God and Country.

Richard M. LaFontainen(521-6)
Russell C. Bissonnette (474-26), quickest07@gmail.com, 650-400-7040
Richard S. Smith (36-15), post26bakersfield@yahoo.com, 661-324-9453
Henry C. Brown (578-23), Vice Chairman, hbrown1944@yahoo.com, 323-418-0324
Joel Gregg (310-22), Chairman, j.gregg@cox.net, 619-262-9230
Larry E. Wible (206-20), larrywible@aol.com, 323-258-2352
---
Ways and Means
The duties of this Commission shall be the development of plans, ideas, and promotions to secure additional funds by and for the Department. All plans, ideas, and promotions of said Commission must be presented to the Department Commander and the Executive Committee for approval.
Brian J. McGuinness (233-6)
James V. Scariot (31-28) Vice Chair, james_scariot@heald.edu, 831-449-1474
John Hernandez, Jr. (509-14), hernande3488@att.net, 559-352-2045
Wayne J. Yee (638-17), w.yee@att.net, 818-371-9909
Curtis E. Hobbs (12-25)
Janice Somers (66-16) Chair, janicesomers@charter.net, 805-234-5547